Lynn Rasmussen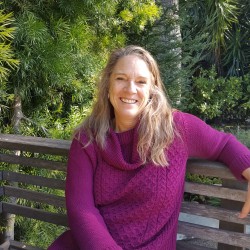 Lynn Rasmussen is recognized as a leading expert in both the California market and Simulation-based Training thanks to 33 years of utility experience in the field and operations centers.
She started out working as a lineman and spent 14 years in all facets of line construction work, from overhead and underground distribution to transmission tower work (voltages ranging from 0kV to 500kV). She moved to roles in management and supervision before moving over to System Operations. She has spent 11 years honing her skills in roles such as transmission and generation dispatcher, helping her to become a leading expert and talented trainer.  Lynn was an operations trainer for 3 years before becoming lead external trainer for the CAISO for the market re-design project (MRTU - 2009).  
Lynn has spent the last six years building Grid Training Solutions.  Lynn is the primary designer of the Grid Training Solutions classes as well as delivering most of the GTS classes.  Lynn holds Bachelors degrees in both Business Management and Business Administration.  She enjoys hiking, golf and taking care of her herd of alpacas.